MPE&VCA conducted the first module of the Interpretation and Application of the IFC Performance Standards workshop on January 23 that aims to provide participants with an in-depth understating of IFC clients' responsibilities and application for managing their environmental and social risks.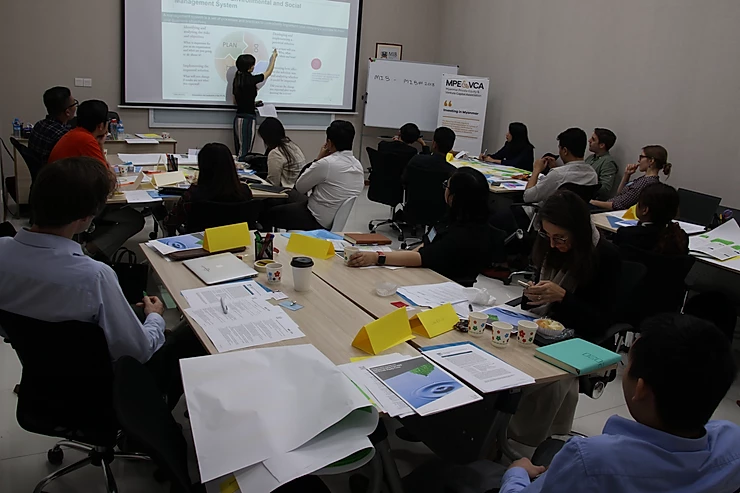 The first module is a three-hour workshop designed to pave an understanding of the logic behind the Performance Standards, with a focus on policy reviews, case studies, and requirements of PS 1 the Assessment and Management of Environmental and Social Risks and Impacts.
The workshop was conducted by a senior consultant at ERM, a leading global provider of environmental, health, safety, risk and social consulting services, each module of the workshop will be taught relative to case studies and exercises that will equip participants with the best knowledge to apply the IFC Performance Standards.
We plan to complete a total of three modules in the coming months that will cover all the key concepts of the eight Performance Standards of IFC.